Program at Sangrila
Program with Stakeholder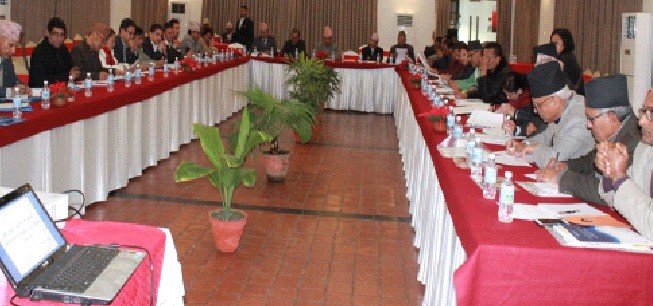 Policy Dialogue on inter-governmental relationships and coordination
Nepal Law Scoiety (NLS ) conducted a policy dialogue on December 24 on inter-governmental relationship and coordination with a purpose to get input for drafting a framework law for inter-governmental relationships and coordination. The program was chaired by former chief justice Mr. Kalyan Shrestha.
Workshop on Effective Implementation of the Constitution: Safeguards of Fundamental Rights in Criminal Proceedings
Nepal Law Society (NLS) and the Judges' Society conducted a two day workshop on 19-20 December 2018 with a primary objective of making a comparative study between the Criminal Proceedings of two countries Nepal and Germany. Participants were present from important three pillar of the criminal justice system the Police, Courts and the Prosecutor's Office. The Facilitators of the workshop were experts from Nepal and Germany.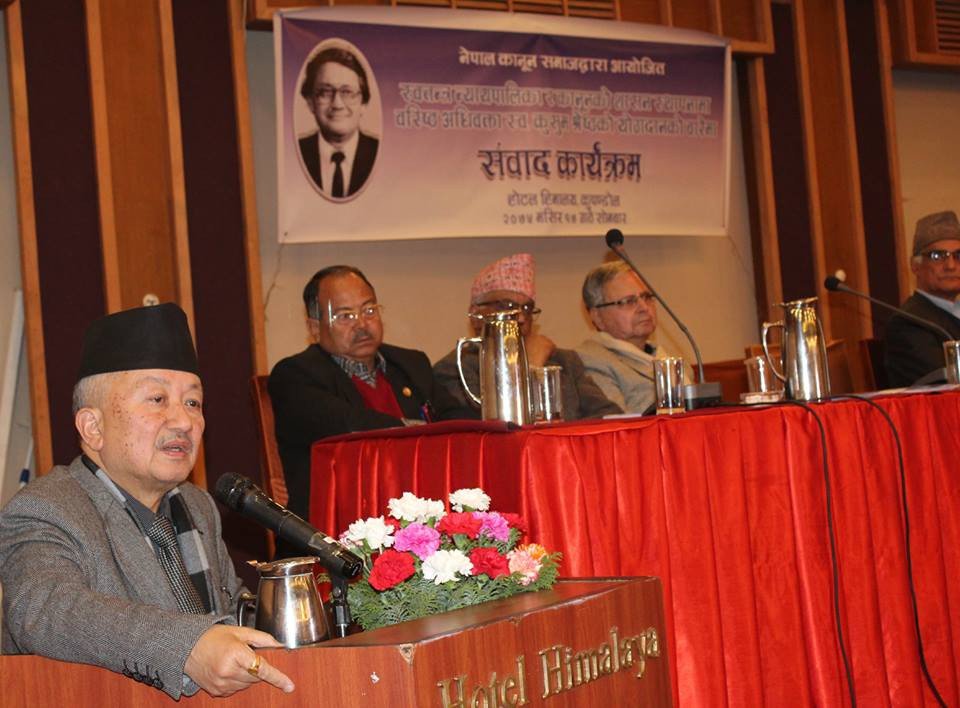 Program to Honor Late Mr. Kusum Shrestha, Senior Advocate
Nepal Law Society (NLS) organised a program to honor Late Mr. Kusum Shrestha, Senior Advocate . He passed away at the age of 83 on 7 November 2018. Mr. Shrestha was an eminent constitutional lawyer and immediate past president of NLS. He was the first president of the Nepal Bar Association (NBA), Supreme Court unit and had served as the NBS chairperson also. Late Shrestha has made significant contribution to modernize Nepal's Legal System and has contributed to manifest Nepal's Legal system in an international arena.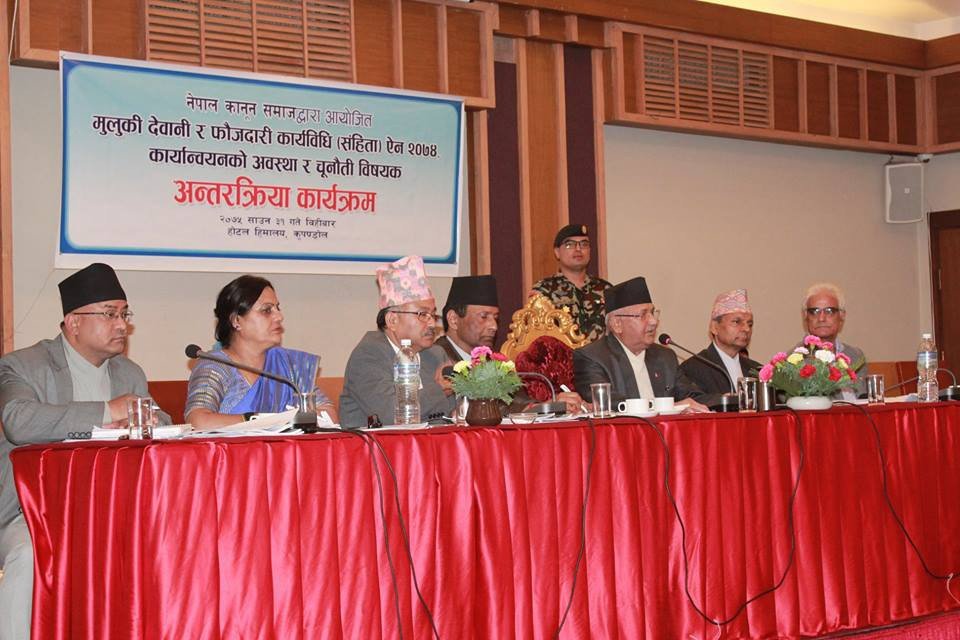 Criminal and Civil Code implementation Challenge
Civil and Criminal Code
Nepal Law Society (NLS) Organized an interaction program on Implementation and Challenges of the new Civil and Criminal Codes on 16 August 2018, The program was chaired by Mr. Komal Prakash Ghimire, Senior Advocate, chairperson, Nepal Law Society.The Chief guest of the program was right honorable Prime Minister Mr. K.P Sharma Oli .